How to Reset Password thru the Config Tool software?
Require equipment:
1. PC
2. Smart Phone
3. Internet
Use Smart Phone scanning the QR Security Code to Reset the Password
Use this QR password recovery require the Recovery Email Address defined it first.

You need to install and run the Config Tool to reset the password
Go to the Reset icon section.
Select the Device and Press

Reset (Green)

button.
Press Agree button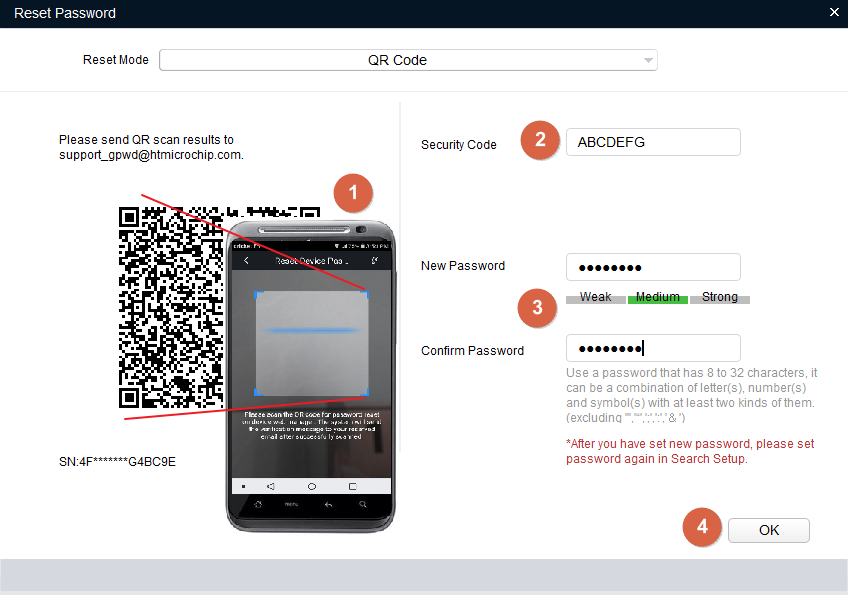 You should see the QR code from this page. Use the LTS Protect to Scan it.


Scan QR thru the Mobile app - LTS Protect

Use LTS Protect App. (make sure SmartPhone and Device both are connected to the Internet)
Go to Home > Setting > Password Security > Reset Device Password (see bottom of the page)

After you receive the Recovery email, enter the Security Code



Put the New password
OK
That should do it.