Users are asked to set the password when the device is logged in for the first time.
• For safety reasons, it is better to set a robust password.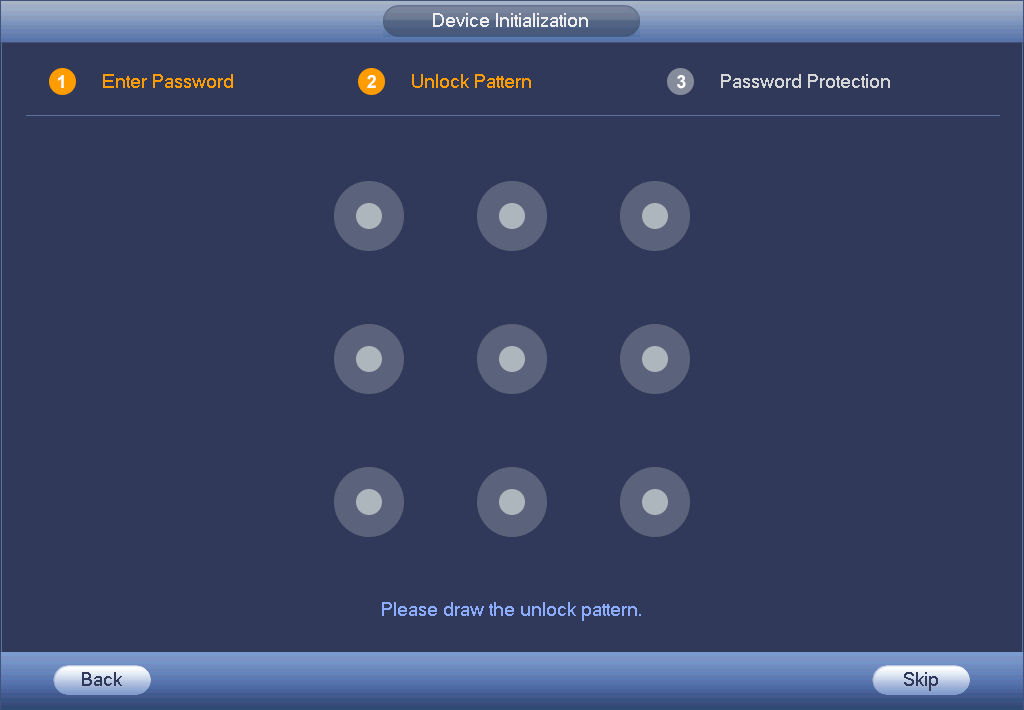 As for the convenience, we can set a unlock pattern to login the system faster and safer.
Enable the Email Address, you can use the email you input here to reset admin password.
Enable the Security Questions, you can answer the security questions to reset admin password.