WDR (Wide Dynamic Range) is designing for the BackLight situation (High Light & Dark Shadow). Turn On the WDR will make the bleach color but some areas will be brighter. If you are looking for more color image, you should leave it off. Sometimes, turn on the WDR will increase the image noise at night.
For IP Camera: (by default, WDR is not turn On)
Access the IP camera Login Page (not the NVR) from the Internet Explorer.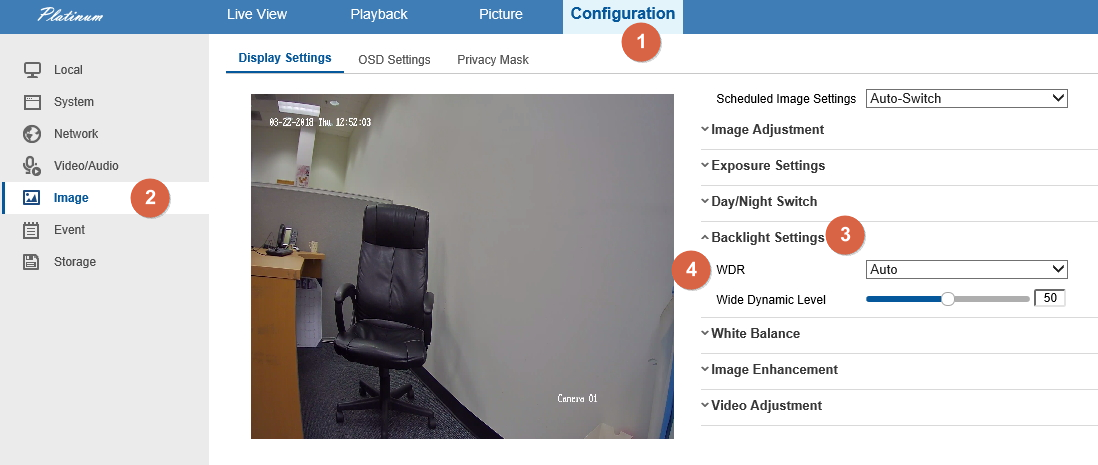 For TVI Camera:
click Picture to enlarge.
How to bring up the Camera OSD (see Here)