Patrol, Pattern, and Smart Tracking
PTZ cameras allow users to set up movements for cameras to scan a large area. Patrols are made up of individual rotations set up by users. A pattern is a single continuous path that the camera follows. A pattern is set up manually by the user. Smart tracking allows the camera to zoom in and follow certain objects such as cars as they drive by. This is set up in the camera itself.
This guide will only cover patrol setup. For pattern and smart tracking setup, refer to the relevant links below.
Click here for Smart Tracking setup.
Patrol Setup
Step 1. Log into the recorder the camera is connected to. If you do not know how, click here.
Step 2. Double click the PTZ camera from your camera list to view it.
Step 3. Ensure that on the right side of your PTZ controls,
presets is selected.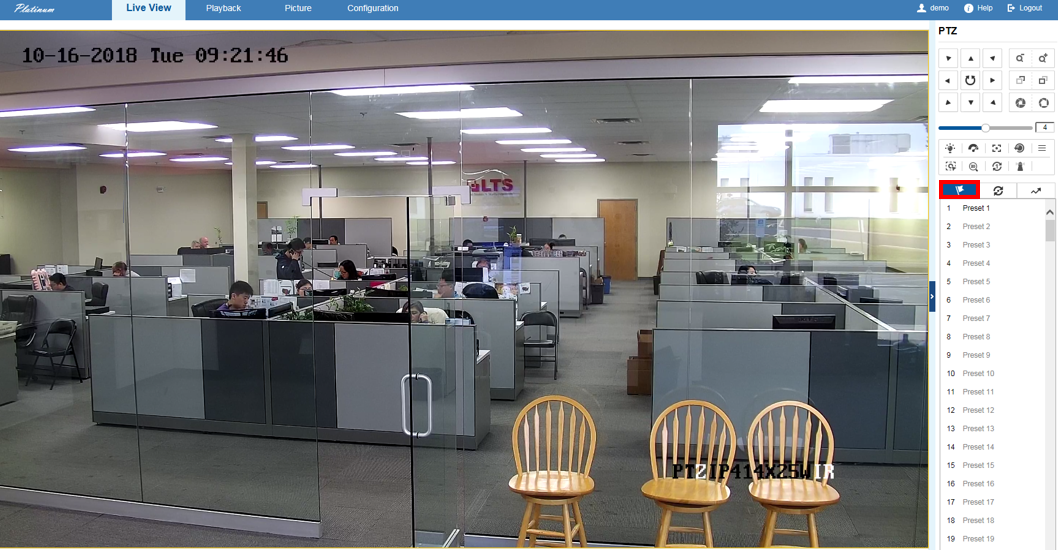 Step 4. Select Preset 1.
Step 5. Use the PTZ directional controls to physically move the camera.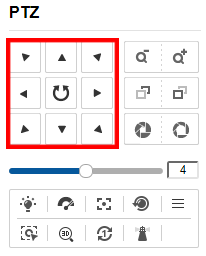 Step 6. When satisfied with the camera movement, press the
"set" button for preset 1 to save it. Preset 1 should now have that movement pattern saved.

Step 7. Create additional movements as needed.To do this, simply repeat the same process and save them using the next available presets such as preset 2, 3, and 4.
Step 8. Select "Patrol" now under the PTZ Controls.
Step 9. Select "Patrol Path 1" if it is not being used. If it is, use another path instead.
Step 10. Select "Set" to begin configuring the patrol path.
Step 11. Select the "Add" option to begin adding the presets you previously set up.

Step 12. You may now specify the preset the first movement uses. To change it, select the preset option to bring up the drop down menu.


Step 13. Repeat steps 11 and 12 until you have added all of your presets. The order the presets were added will be the order the camera follows.
Step 14. Press "OK" to save the patrol path setup you have created.
Step 15. Start the patrol by pressing the "play" button. The PTZ camera will now follow the patrol you have set up.