Live View Fail: Stream Encrypted
When starting live view either on NVMS7000 PC Client or the web browser, you may encounter an error message indicating the stream has been encrypted. This means that live view cannot start unless the encryption key is imputed.
What is the encryption key?
The encryption key is the key you set up under PT Cloud. There is no other key that can be the encryption key.
Web Browser: Finding the Key
Step 1. Log into your recorder through the browser. If you do not know how, click here.
Step 2. Click on "Configuration"
Step 3. Click on "Network."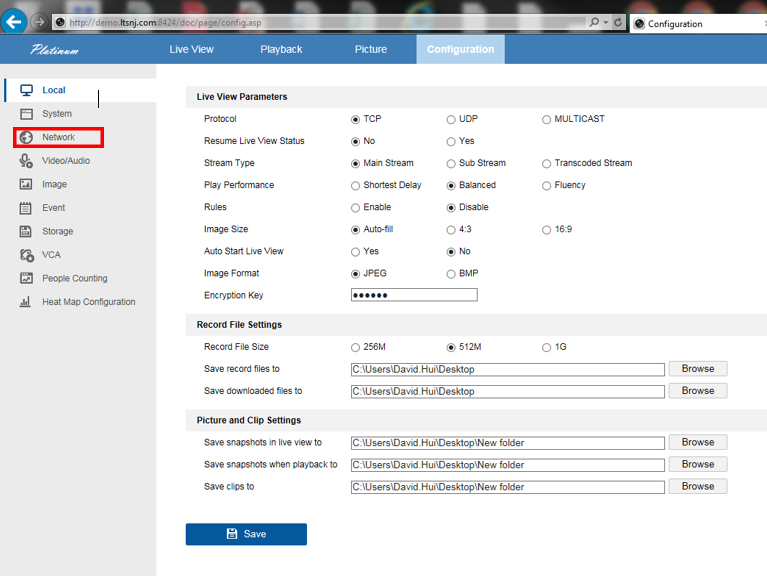 Step 4. Click on "Advanced Settings" and then select "PT Cloud." PT Cloud may also be named "platform access."
Step 5. Select the eye to reveal your verification code. This is the encryption code you will need.
Web Browser: Inputting the encryption Code
Step 1.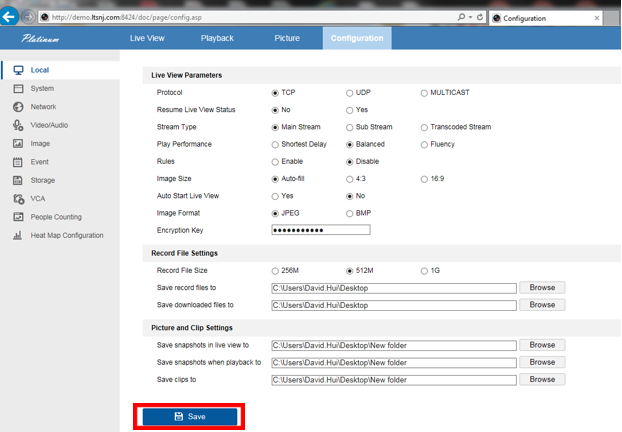 NVMS7000 PC Client: Inputting the Key
Step 1. Open the client and go to device management.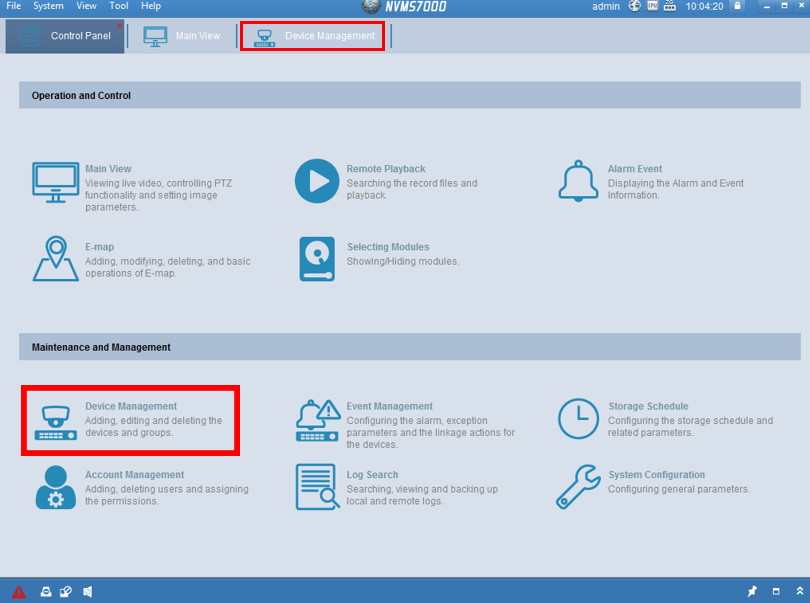 Step 2. Go to "Group"
Step 3. Select the group for your cameras.
Step 4. Select one of the cameras in your group and then select "modify."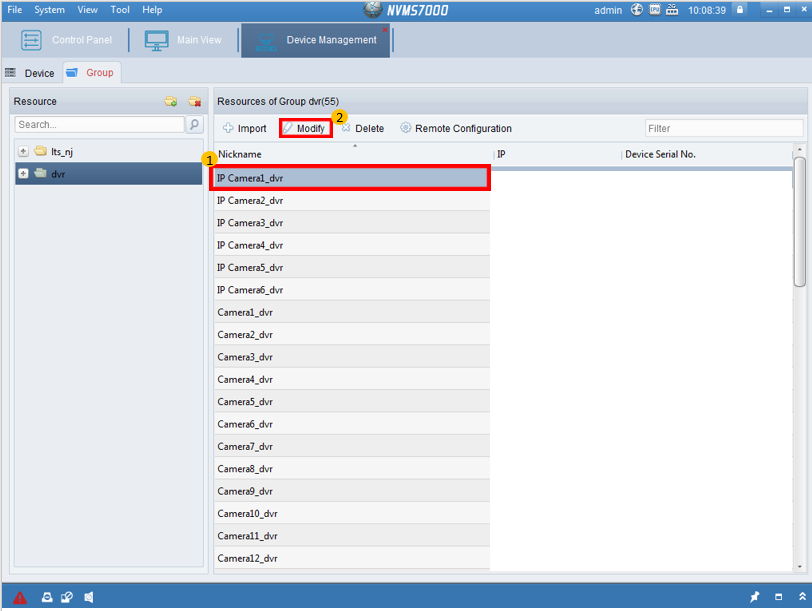 Step 5. Input the key under "Stream Key" and select "ok" to save it. If you have multiple cameras, use the "Copy to" function to copy the key to the rest of the them.
Step 6. You should now be able to view your live stream on the PC Client.