When you doing the first time device set up, please complete 5 things below.

1. Activation
When the DVR/NVR/IP camera is doing the first time setup, it required the Activation.
There are two ways to activate your device, from the local monitor screen or from the computer.
Activate from the Local Monitor.
a. Follow the Setup Wizard, you can finish the activation.


Activate from the PC
a. You need the IP Portal software installed and connect/find your device to the local network.
b. When you see the device from the list, simply select it and put the Activation password and activate it.


2. Setup IP Address, ready to the network
After finishing the activation, connect the network cable and set up the device IP address.
3. Set up the correct TimeZone, Date and Time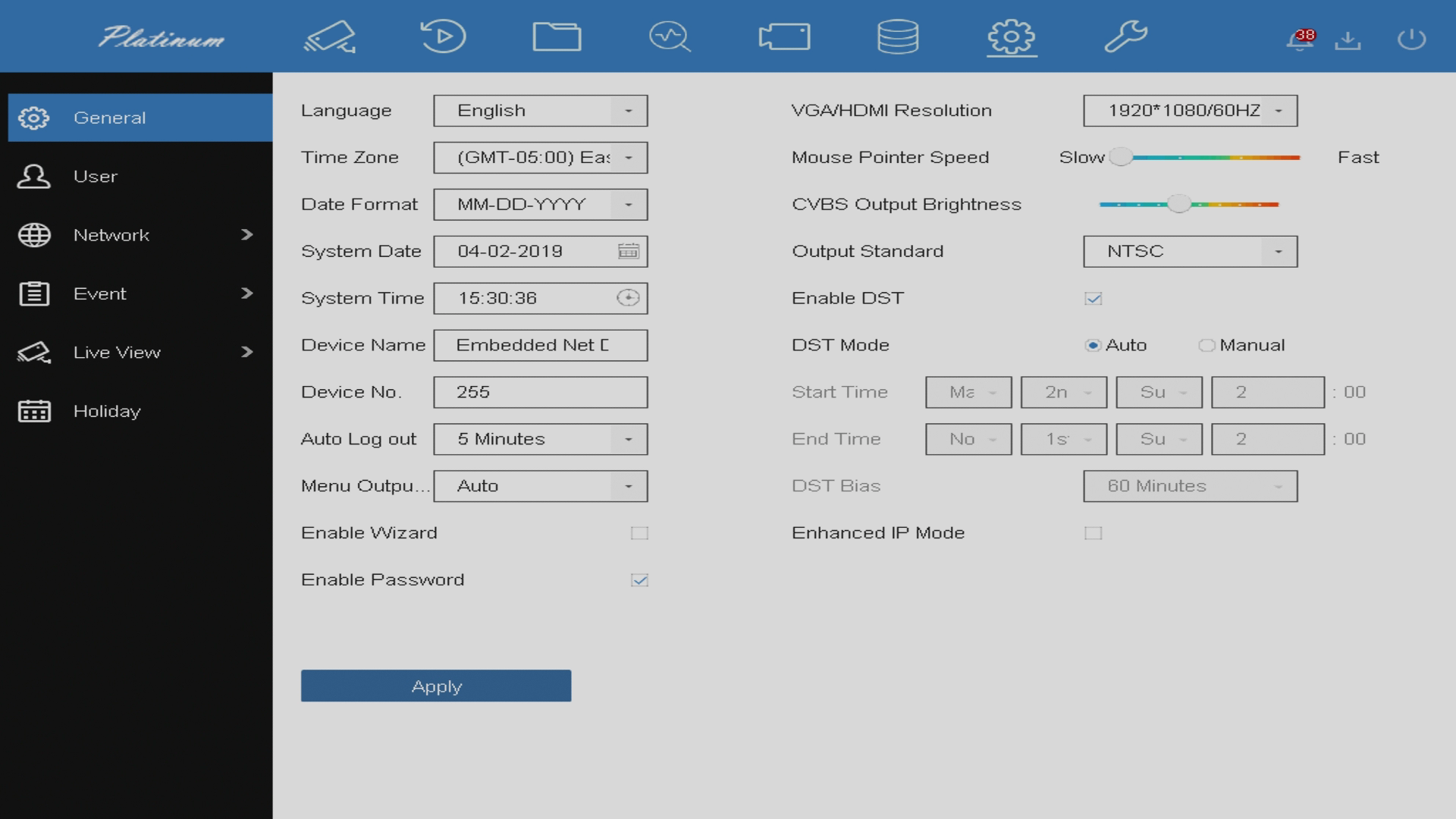 4. Make sure the HDD is formatted and Status is normal.
5. Connect Your Camera to the DVR/NVR