First time device setup requires completing the following 5 steps.

1. Activation
Activation is required on first time setup of any DVR/NVR/IP Camera.
There are 2 methods for activating devices.
Activate from the Local Monitor.

Activate from the PC

The Platinum IP Portal software is required to find and connect to LTS Platinum devices. The software can be found on our downloads page (https://www.ltsecurityinc.com/downloads) under the tools section.
When you see the device from the list, simply select it and put the Activation password and activate it.
Select the device in the Platinum IP Portal. In the bottom left, provide an activation password, and click activate. Password requirements are as follows:

8-16 characters
At least 2 from these 4 categories: Upper Case, Lower Case, Numbers, Symbols.
Cannot include "admin" within the password.
2. Setup IP Address, ready to the network
Set an IP address for the device after activation.
3. Set up the correct TimeZone, Date and Time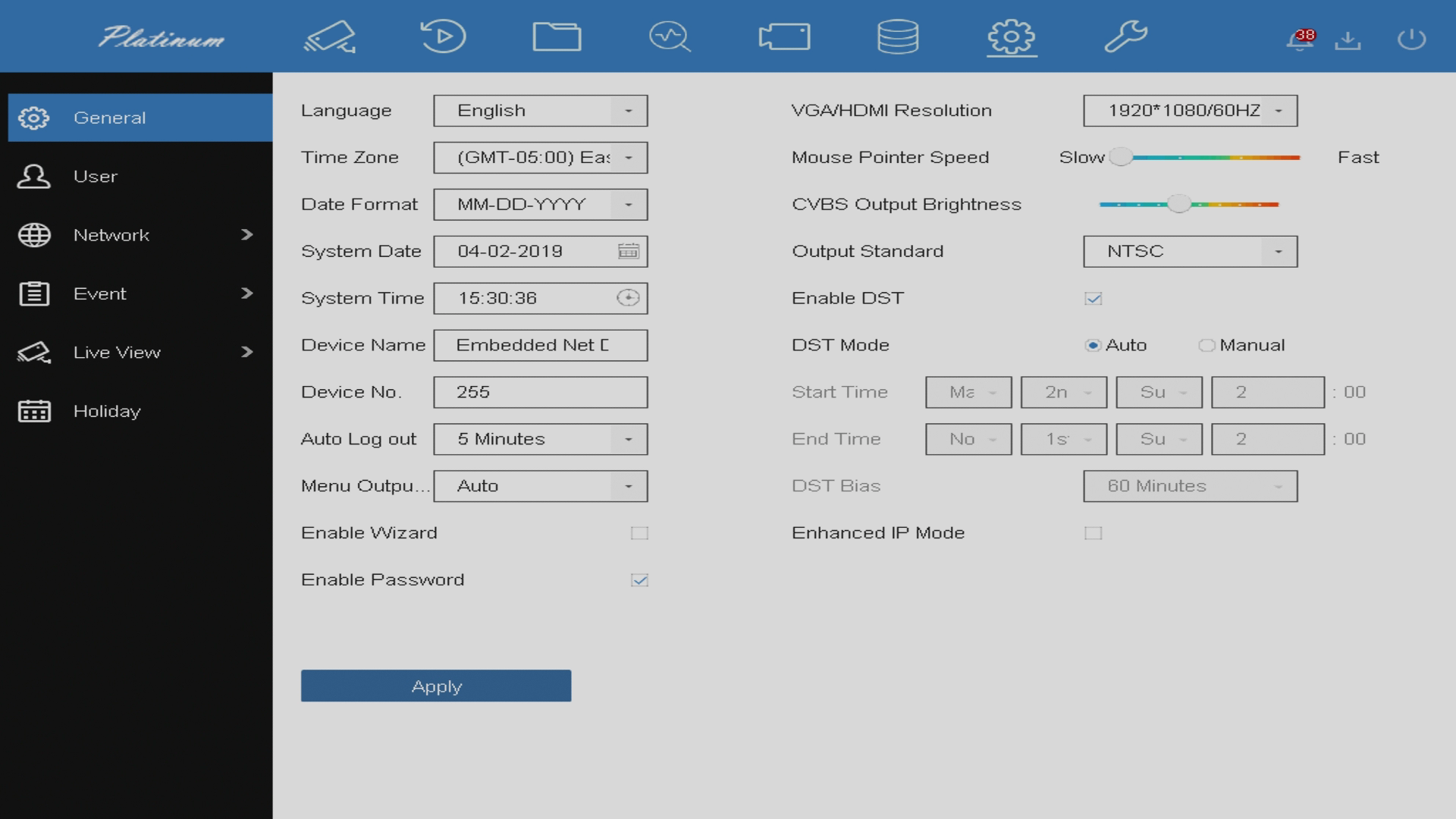 4. Make sure the HDD is formatted and Status is normal.
5. Connect Your Camera to the DVR/NVR