How to reset the password for the Sapphire DVR/NVR?
Require equipment:
1. DVR/NVR with Local Monitor
2. Smart Phone
3. Internet
Use Smart Phone scanning the QR Security Code to Reset the Password
Use this QR password recovery require the Recovery Email Address defined it first.

Click Main Menu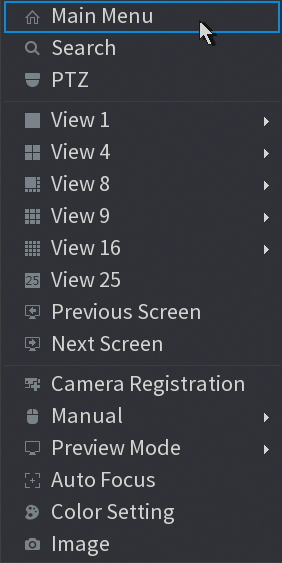 Don't user PattSaern to log in, switch to the User.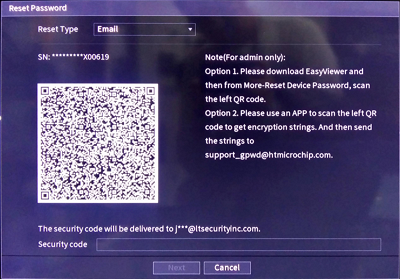 You should see the QR code from this page. Use the LTS Protect to Scan it.


Scan QR thru the Mobile app - LTS Protect

Use LTS Protect App. (make sure SmartPhone and Device both are connected to the Internet)
Go to Home > Setting > Password Security > Reset Device Password


click Picture to enlarge it

After you receive the Recovery email, enter the Security Code



Put the New password you want to create.
OK
That should do it.